Los Angeles Paving Company in California
Driveway Pavers Los Angeles, California
It's time to spruce up your home by getting a driveway paver installation or repair done on your property today. Our top-rated Los Angeles paver company can handle any paver project you have, and driveways just happen to be one of our specialties. A well-paved driveway is a great addition to residential property and can be a good choice for commercial property as well. Depending on which type of stone you choose for installation, you can achieve a variety of looks and styles.

LA Paver and Remodeling Group only uses top-quality materials for any driveway paver installation or repair. That means that you can be fully confident in the quality of the work and the lasting look of the pavers. We source only high-quality materials such as brick, travertine, interlocking pavers, cobblestone, concrete, old Chicago pavers, and more. To us, there's no reason to do a driveway paver job if you're not going to do it right. In this same instance, it's a waste of money to do any kind of outdoor renovation for your home or business unless you can be sure that it's built to last. Let's be real, paver installation in Los Angeles can be pricey, and it's necessary for a home or business owner to be absolutely sure that their investment won't go to waste.
Driveway Paving Company in Los Angeles, CA
A driveway that looks worn and torn is an eyesore as well as a danger to you and the people who come on your property. In the case of a homeowner, it's embarrassing to have visitors come by and be greeted with a less than stellar driveway as their first or continuing impression. Maybe your guests would rather not even park on your driveway seeing how practically non-existent it is. This is even worse for a business owner. When potential clients or customers walk up to a property they automatically begin to make judgments on their expected experience based on the institution's exterior. How would you feel initially if you visited a family-owned dental practice and you could hardly park due to the state of the driveway? Fortunately, the best paver installation company in LA is the best paver repair company in LA too. Call us for a driveway paver repair, refinishing, or resurfacing for your property.
Patio Paver Company in Los Angeles, CA
Just like any form of truly good work sometimes quality doesn't come cheap. However, it'd be wrong for any company to lead you into a driveway installation blind. Like any purchase, a customer feels comfortable knowing what they're going to pay from the jump. That's why at our company we offer a free quote for any paver job you hire us to do on your premises. In the case of your driveway, you could start by taking some measurements and then send them in. Afterward, our top Los Angeles paving crew will come by and double-check your measurements. This means that the dimensions of your driveway will be spot on and client and company will be on the same page. Then our paving contractors will discuss with you what material you'd like to have installed for your driveway. Materials such as old Chicago pavers and brick have different price ranges and should be considered against the budget you have set. Our company will take time to make sure that you're making the right choice of stone for your budget, your intended use and of course, your driveway itself. Our paver design specialist will converse with you soon afterward, and this is where you'll be able to make all of the choices on the pattern and design of your driveway. Our paver contractors are the best in LA when it comes to designing driveways, so you'll certainly be pleased at the options you have to choose from. After this, we'll give you a free quote for what you'd like to get done on your driveway based on projected material cost, the amount of labor necessary and the service of the driveway installation itself. Our paver company will never overcharge you for any mishaps during the installation process, but like with any renovation, unexpected challenges can pop up. We'll talk with you about the best way to handle these unforeseen situations so you're never in the day.
Los Angeles Paver Installation Services
A patio is a beautiful hub for outdoor gatherings in our backyards. It's a place where we can show off our unique design sense with outdoor furniture and accessories. It's a meeting and a party place for friends and family. It also can be just a spot where we sit down and breathe to get away from the day. A gorgeous patio can be all you need to spruce up your yard space, so call the best paver company in Los Angeles for a patio paver installation on your property today. Getting a paved patio really helps when it comes to defining our yard spaces, so get it done soon and allow your new patio to be the jumping-off point for all of your backyard design.
Outdoor Kitchen Installation in Los Angeles, CA
When you search up paving company near me, every result is different. Just because you clicked on the first one that showed up doesn't necessarily mean that you're going to get the first-rate service. Like every patio installation, every paver company in Los Angeles is different. So how can you choose the right paver company to give you the right patio? That's easy; you can go with us! Our licensed paver contractors have years of experience working with different materials and installing patios. Whatever patio design comes to mind our company will find a way to make it happen. We'll also adhere to your budget while we try to capture your business, an amenity that really sets us apart from other patio installation companies in Los Angeles.
Los Angeles Expert Outdoor Kitchen Installations
To be honest, it's almost every homeowner's dream to own an outdoor kitchen. The thrill of cooking outdoors and the beautiful ones we see on food television just make us want them more. What's keeping most people from getting one then? Well, it's a big investment. It's also an extensive renovation, especially when taking into concern the necessary appliances, cabinetry, and pavers. Thankfully, our top-rated Los Angeles paving company has that good grade because we're a one-stop-shop for outdoor kitchens in your area. We'll handle all aspects of construction, including laws and regulations, in order to give you the best outdoor kitchen on the block.
Pool Paver Installation in Los Angeles
Our expert paver contractors, working with only top-quality materials, will give you an amazing paver installation that will be a beautiful backdrop to your outdoor kitchen. Our team can craft amazing pavers, backsplashes and more out of material favorites like travertine, cobblestone, interlocking pavers and more! Talk to our contractors about any specialty material you have in mind – they'll make it look gorgeous and fit right into your outdoor kitchen design. We can also install a paved walkway to your kitchen, maximizing the effect. The only limit is your imagination when it comes to LA outdoor kitchen installation!
Los Angeles Paver Repair Services
Adding poolside pavers to your pool is a great idea. For one, it gives definition to space, so it won't look like you just have a random body of water in your yard. Defining the pool is a must for children and even the adult guests that may be swimming back there. It tells everyone that this is where pool activity and awareness begin, and this is where it ends. If you feel like your pool could benefit from a pool paver installation, contact our five star LA pool paver installation company for a free quote today.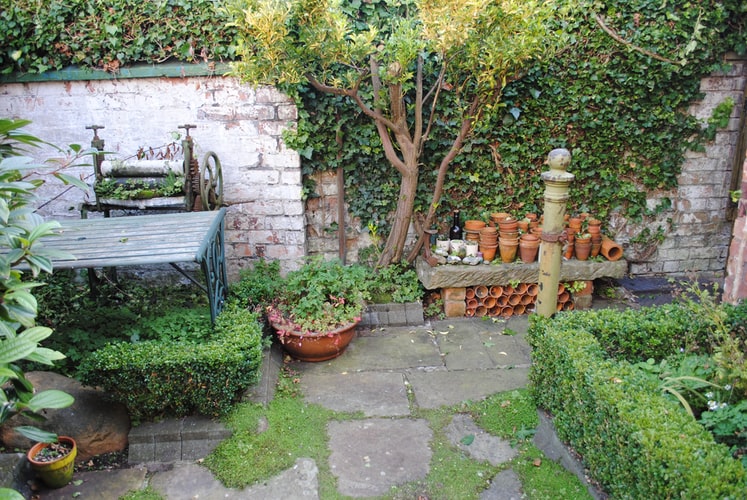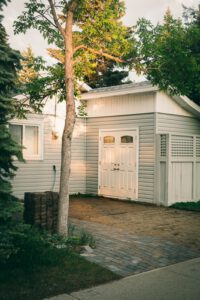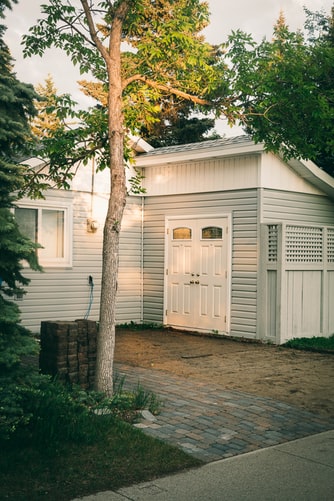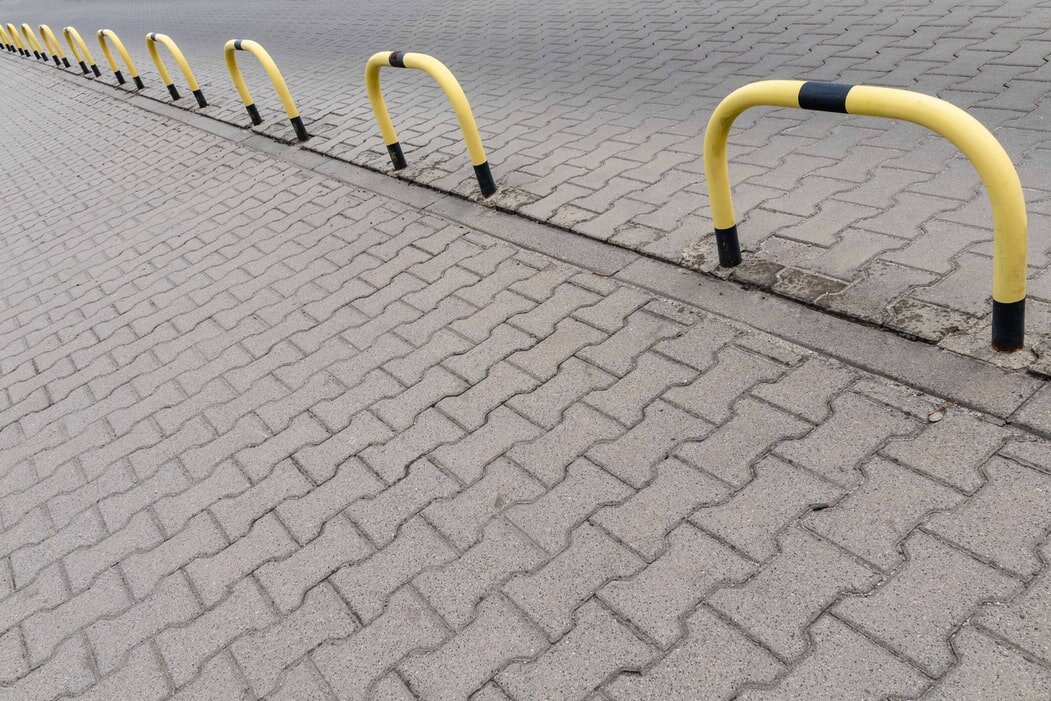 Affordable Pavers in Los Angeles
Your pretty pavers are constantly fighting the elements in order to keep their like-new appearance. Sun fading, rain, dirt, debris, erosion, car fluid and just time are always in battle against your outdoor investment. They can't do it alone. Help your pavers fight the good fight by calling the best paver repair, refinishing and resurfacing team in Los Angeles to spruce them up! Cracked and broken pavers can be restored to their former beauty after a skillful repair. Refinishing can extend the life of your pavers and bring them back their shine, while resurfacing your pavers could be the overhaul you need to restore your pavers back to their former glow. Whatever job it is, our paver company will handle it!

Highly Rated Paver Contractors in LA
Out of all of Los Angeles, California, our paver contractors are the best in the business. They're licensed, fully-trained paver professionals with years of experience in LA paver installation. You can't go wrong. Call us today for a free quote and get your next job done by the best guys in the business.
Our expert crew of paver contractors is able to service the greater area of Los Angeles because we have a mobile team that drives out your location. If you are trying to get a detailed quote for the paver services that you are interested in, we can have one of our pros drive out to your location. We can do our best to fit into your schedule, so let us know what area of town you are located in.
Here are some more details about the time it typically takes for one of our team members to actually reach you once it is time. These are all projected numbers used mainly internally by our crew.
If you were to drive from our location to the Hollywood / Vine Station, it would take about 4 min in light traffic. That would be: Head west on Hollywood Blvd toward Vine St, Continue straight to stay on Hollywood Blvd, Turn right onto Whitley Ave
If you took a drive from our spot to the STAPLES Center, it would be about 20 min with normal traffic. That would be: Get on US-101 S from Franklin Ave, Head north on Whitley Ave toward Franklin Ave, Turn right at the 1st cross street onto Franklin Ave, Turn left onto Cahuenga Blvd, Turn right to merge onto US-101 S, Continue on US-101 S to Blaine St. Take exit 22A from CA-110/Harbor Fwy, Merge onto US-101 S, Use the right 2 lanes to take exit 3B for I-110 S/Harbor Fwy toward San Pedro, Merge onto CA-110/Harbor Fwy, Take exit 22A toward Olympic Blvd, Drive to Chick Hearn Ct, Turn left onto Blaine St, Use the left 2 lanes to turn left onto W 11th St,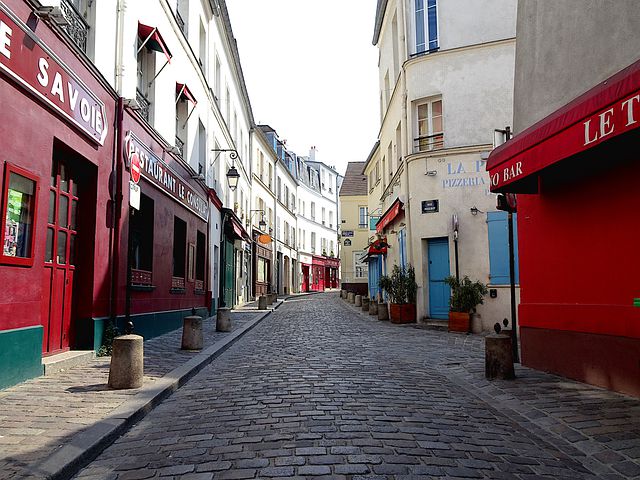 Highly Rated Paving Contractor in Los Angeles, California
LA Paver and Remodeling Group is located on 1837 Whitley Ave, #110, Los Angeles. From Los Angeles International Airport (LAX) head west on W Century Blvd toward Vicksburg Ave and turn left onto S Sepulveda Blvd. Then use the right 2 lanes to take the I-105 E ramp, keep left, and follow signs for Interstate 105 E/Norwalk and merge onto I-105 E to merge onto I-105 E. Next, use the right 2 lanes to take exit 7B to merge onto I-110 N toward Los Angeles and continue straight to stay on I-110 N. After that, continue onto CA-110 and take the exit toward US-101 N. At this point, keep left at the fork, and follow signs for U.S. 101 N/Hollywood and merge onto US-101 N. At 0.2 miles take exit 9A for Cahuenga Blvd toward Hollywood Bowl and use any lane to turn sharply left onto N Cahuenga Blvd. Finally, turn right onto Franklin Ave and LA Paver and Remodeling Group will be on your right.
We're open 24/7.
For additional questions you can call us at 323-402-5348 or you can find us on Yelp.